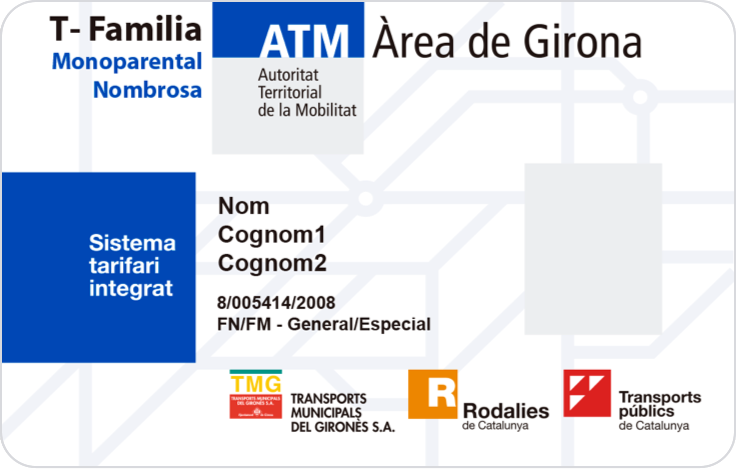 For the expiry date, only the identification number 12 digits must be entered in this query tool (or 10 digits in some cases) at the bottom left of the back of the card.
The Integrated Fare System to Girona area has established that contactless cards, which are used to load titles transport of ATM, have a maximum life of 8 years from your first activation. Technically, it is considered that during this period the contactless chip card can run smoothly. It should be noted that the cards associated with specific user profiles (T-12, large or single-parent families and the unemployed) have a shelf life linked to the validity of the profile, that is, until to have them extinguished, instead of the 8 usual years.
Currently, the regulation of use cards provides that, once expired, can not do any operation.
To avoid this damage to the customer, the consortium want to improve performance so that, once expired, will continue to be accepted by the validation system until the balance travel is depleted or the time limit is expired.
During this period, you can not upload new titles, and the user must purchase a new card. If this is an anonymous card, you may be purchased at any of the points of the sales network. Should be a personalized card with name, DNI / NIE / Passport and photo, can only be purchased at the Customer Centre of ATM (CAC) located at the bus station in Girona.
You can check the expiration date on:
In the CAC of the bus station of Girona;
In the Office of Citizen Services Building of the Generalitat in Girona, pl. Pompeu Fabra, 1 – Girona;
At certain points of the sales network;
On the phone 900 828 409 (Monday to Friday working from 9 to 14 h)